Homes For Sale In Popular Communities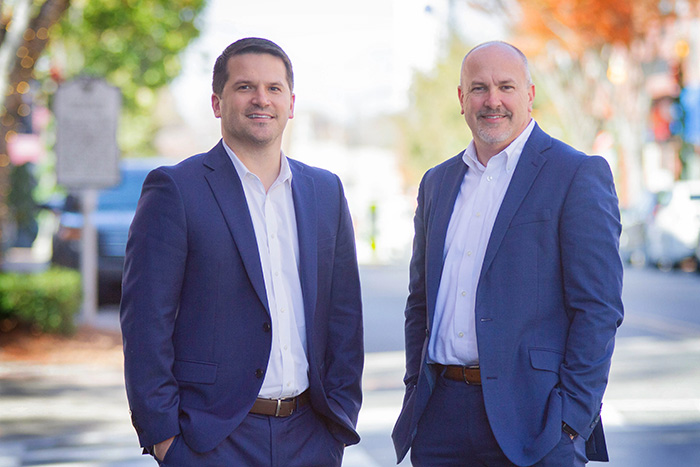 KYLE AND CHRIS
Kyle Christopher and Chris Beard are excited to announce the creation of The Compass Group at Rinehart Realty Downtown.  Guided by the fundamental value of faith, our goal is to create a trusted resource for all of your real estate needs.  Our success has been attributed to the fact that we are not looking for the next transaction, but we are working to build lasting relationships by representing our clients to our fullest capability.  No matter who you work with at The Compass Group, you can rest assured that your best interests will be our top priority!  Allow us to be "Your Trusted Advisors, Guiding you HOME!"
"Kyle Christopher is the best ever!!!!!!!!!!!!!!!! He did everything that he said he would do and more. It was a pleasure working with him." – Demareio C
"Kyle was great to work with. My family and I couldn't have asked for a better realtor to work with. He was always available for us and hit all the marks! – James R
"My experience with kyle was exceptional.. Kyle went above and beyond expectations, he was extremely knowledgeable, knowing the market, and and all aspects of selling and as a result my home sold quickly. My experience went beyond that, he was very thorough explaining the whole process to me . and always available, to any questions I had. I was kept updated. and informed through the whole process. Selling a home is a personal experience. and having a Realtor who is empathetic to your individual needs is so important, Which is why I wiould and / will recommend Kyke and Rinehart. I will use Kyle for any future real estate needs we have. " – Robin P.
" Chris is a excellent agent and he really does a great job with service. During the sale period I estimated 45 text message and 50 phone calls between Chris and me the seller. Every phone call and text message from me are my wife to Chris was answered with professional courtesy. Chris explain to me and my wife that are home was his first property and was totally honest about it and he said he would have someone help him if it was needed. Best way to describe Chris totally honest and a man with solid integrity. Chris has my recommendation and It's my prediction Chris will be a top seller of your business in two years. Job well done Chris You Rock! " – Clay A.
"Chris is a Godsend! He made the first time home buying process smooth. His timely response to all of your questions and concerns is top notch. Incredible individual who knows his job!" – Jenna T
"My realtor was fantastic and very helpful. He was very knowledgeable and always available to answer any questions I had. He was wonderful to work with and I will be recommending him to anyone who needs a realtor." – Sarah W.
If you are looking to buy a home or sell your house in Rock Hill, Fort Mill, Clover, York or Lake Wylie, we would love the opportunity to make your dreams come true. Have questions about the local real estate market? Need additional information? We are here to guide you home!